JAILBREAK will be August 18th and 19th 2023!!
Jailbreak is an "Old Time" style biker party.  An entire weekend of good fun, good friends, food, entertainment, bike and people games, adult beverages, debauchery, and shenanigans!
Admission to the event for all members is FREE!  Guests and non-members will be charged $25 per day. Admission includes: full access to the beverage trailer; entertainment; bike and people games; and more fun than we should be allowed to have in a single weekend!!  Friday we host a live band (TBD); Saturday, we have a DJ taking requests and playing all your favorite tunes.  Saturday is also when we hold the motorcycle games, bike show, people games, and the wet t-shirt / best buns contests.  There will also be food and merchandise vendors on-site, all weekend long.
We will be not be accepting pre-registrations this year.  Event t-shirts will be available for sale at the event.
2023 will see us move to The Hereford Hideaway Campground in Shirlysburg, PA 17270 
Admission price includes a PRIMITIVE camping site only – for additional camping needs (cabin rental, RV rental, RV full/partial hookup), please contact the campsite directly @ 814.329.6968 to reserve a rental or RV site.
Event Location: The Hereford Hideaway 10306 Kresha Lane, Shirlysburg, PA 17270
No Pets    No Fireworks    No Firearms    No Attitudes    No Tasers/Cattle prods
Must be 21 or older to attend – Positive ID is required!  
Pride LEMC reserves the right to deny anyone admission to this event.  No refunds will be offered.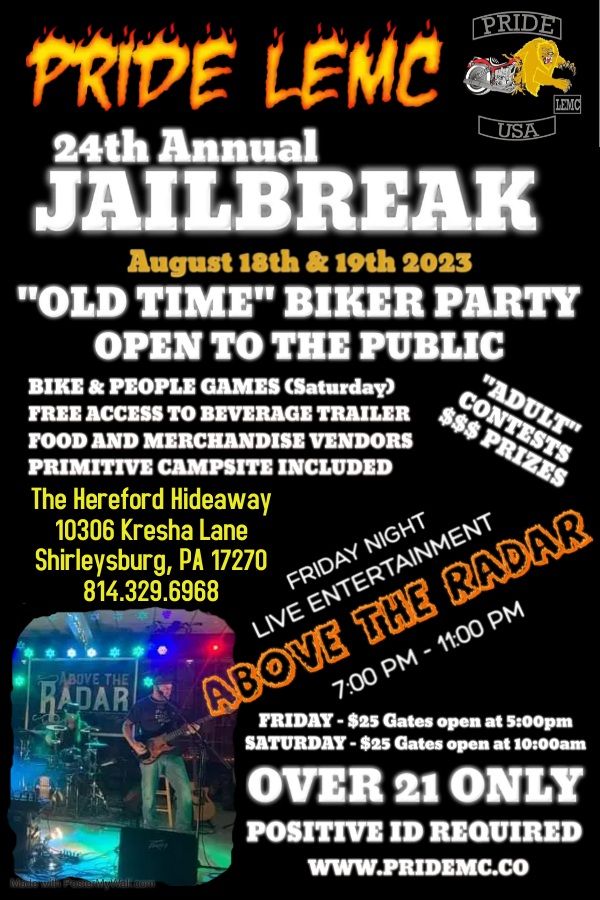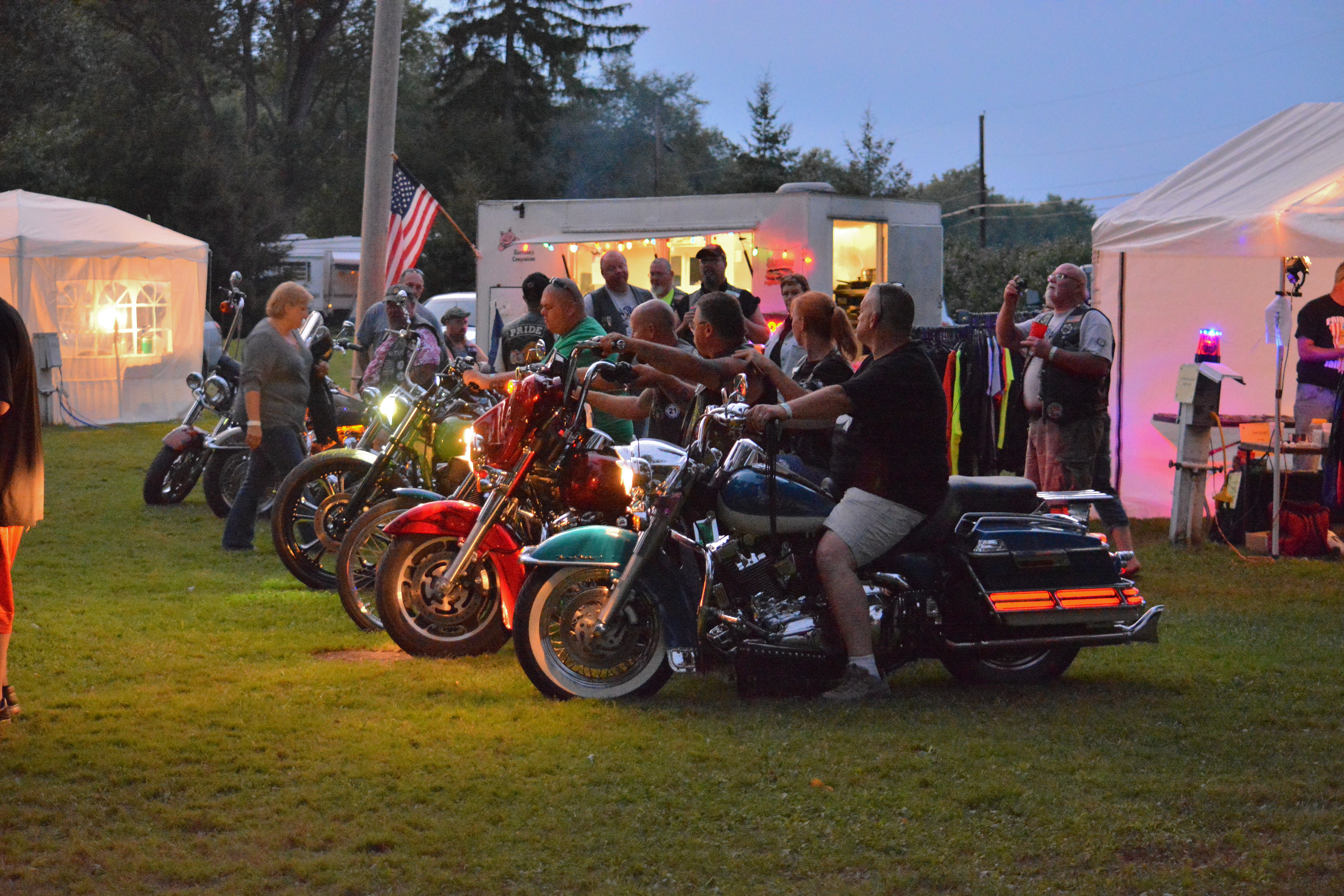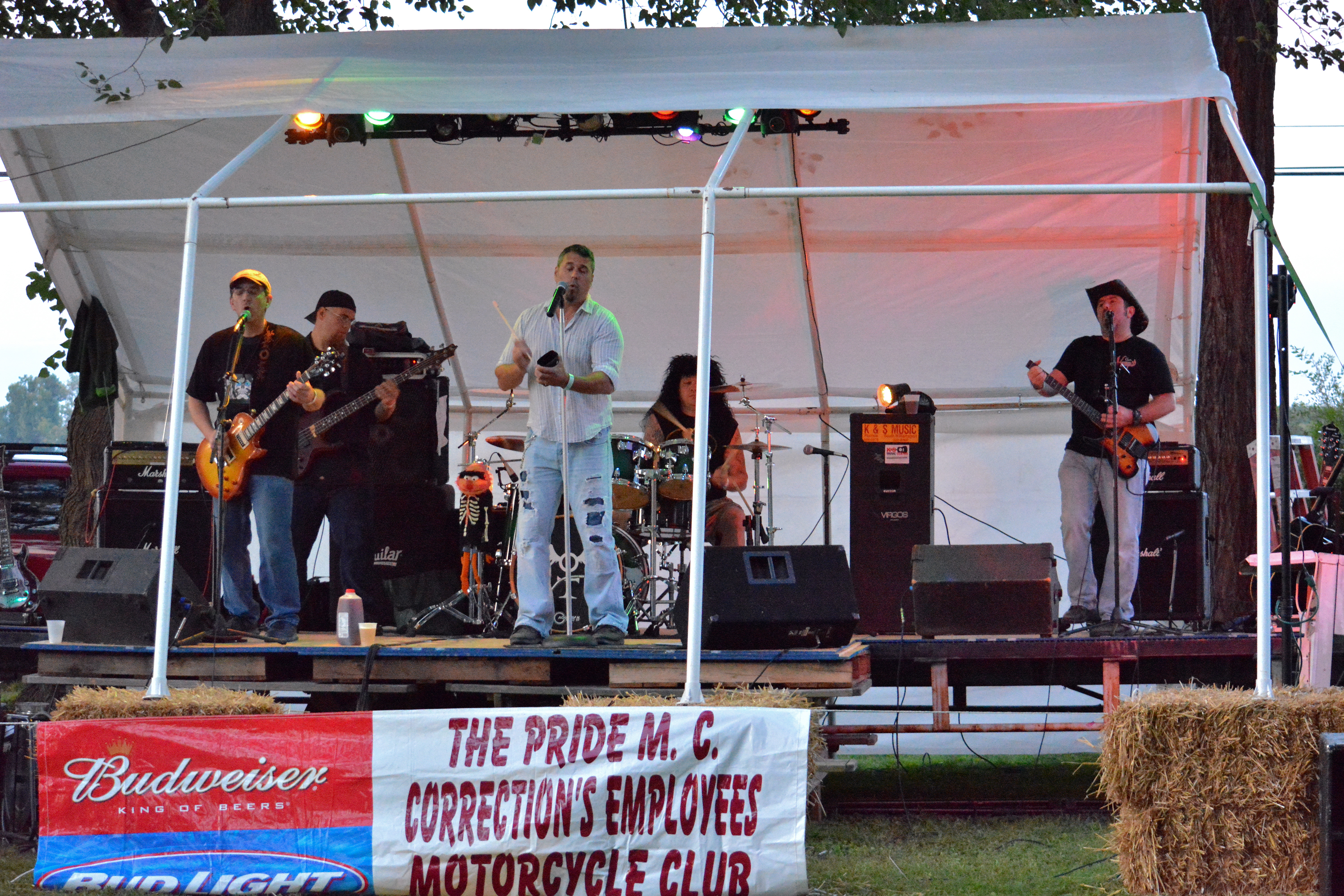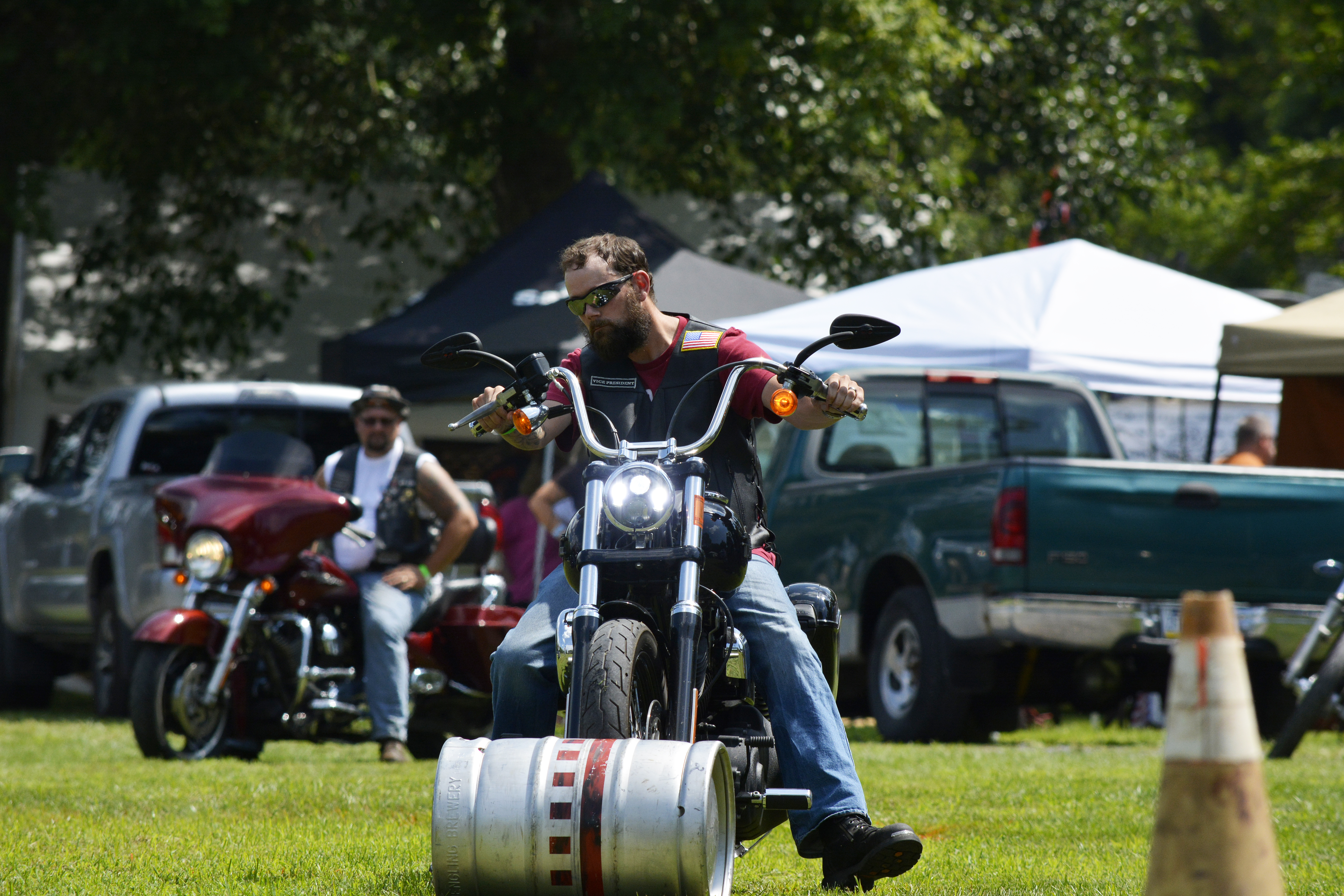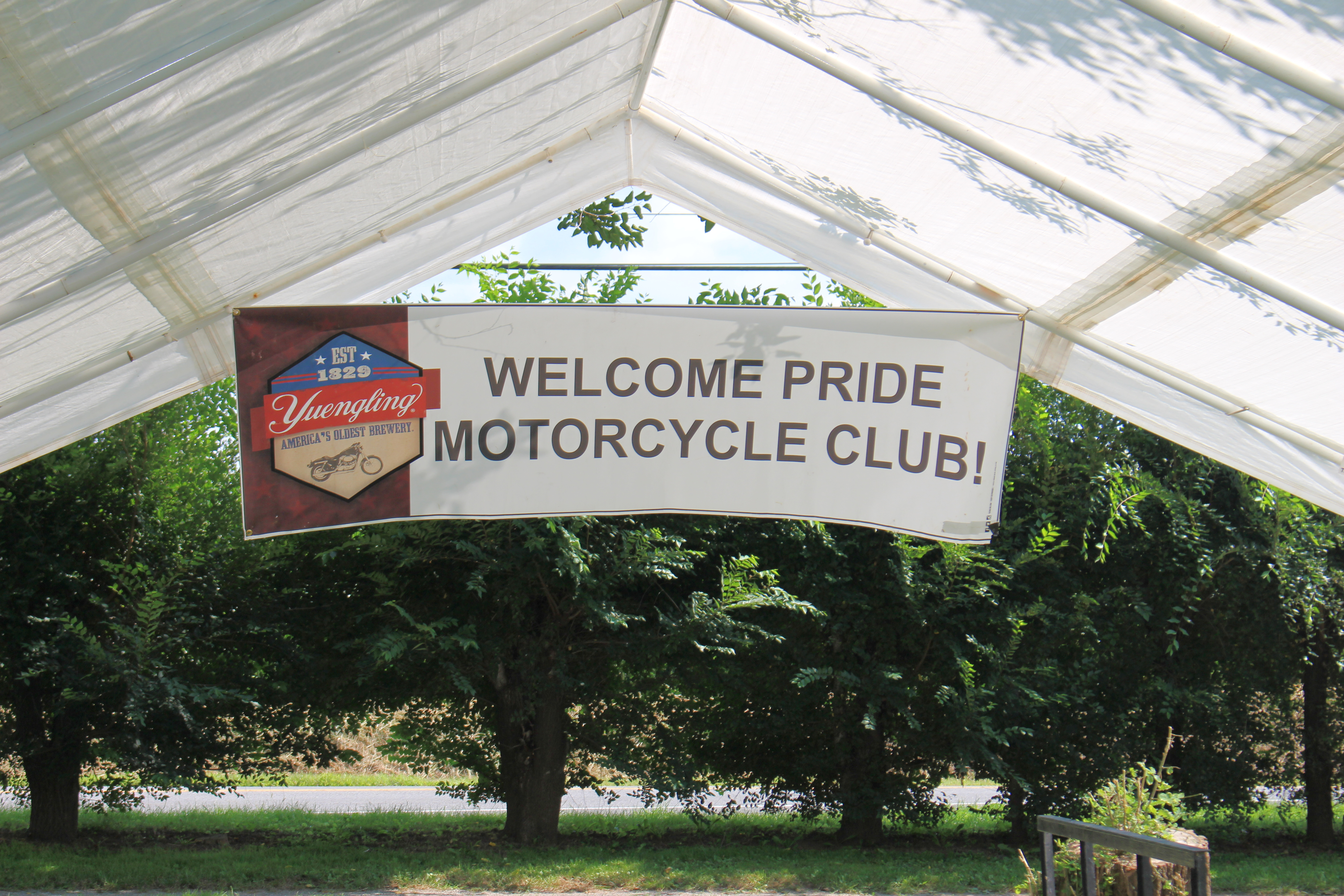 ADMISSION RATES
Pre-registration:
No pre-registration for 2023   
General Admission:
$25 Friday
$25 Saturday
Pre-registration / Raffle Entry Printable Form
No pre-registration for 2023
Vendor Application
We have a limited number of vendor spots available, please contact us at 570.239.2846 for more information.
3389total visits,1visits today